On the 11th of September 2023, a remarkable milestone was achieved in the history of Fauji Foundation Hospital. 2 successful corneal transplant surgeries were performed under the expert leadership of Brig. Rana Intisar-Ul-Haq, the head of ophthalmology department FFH. Ever since assuming charge, his untiring efforts led to the official recognition by PHOTA and immediately 2 days after, 2 donor corneas were imported all the way from USA and selected patients were admitted for surgery. Following successful corneal transplant, the patients and their families could not express their gratitude enough for having their ability to see restored.
 Bright Future Restored
Haseeb Ali, a 12-year-old student of grade six, was a known case of Vernal Keratoconjunctivitis as a consequence of which he suffered from bilateral Keratoconus. One afternoon, on his way home from school he experienced sudden sharp pain, photophobia and sudden deterioration of vision of his right eye. He was immediately rushed to FFH Rawalpindi and was diagnosed as Acute Hydrops – a dreaded complication of  keratoconus.
He was managed acutely and his visual acuity remained counting finger in the right eye. One year later, on 11th of September 2023, he was selected as the first patient to undergo penetrating keratoplasty (PKP) of the right eye. The transplant was successful and he was restored with improving vision and the ability to continue his studies again and build a bright future for himself.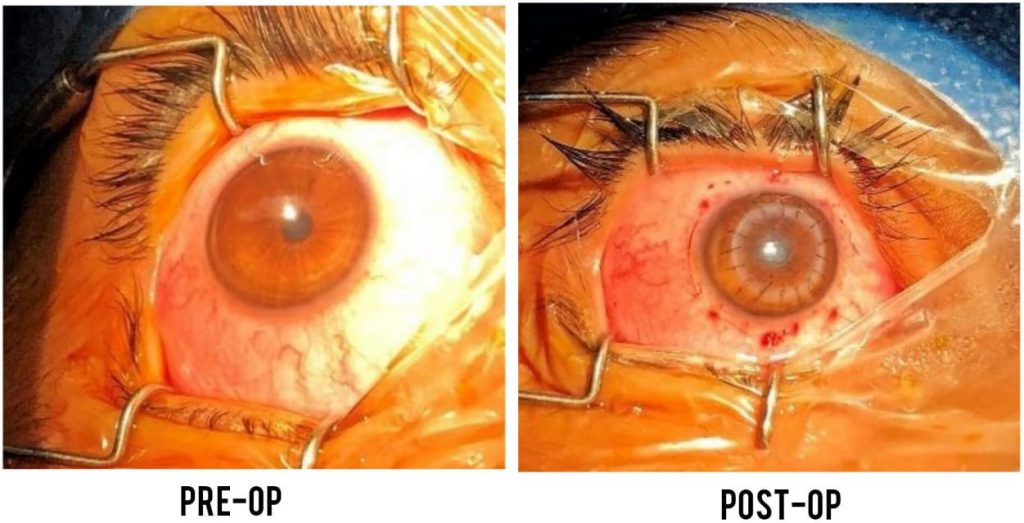 Third Time's The Charm
Mr. Bashir Ahmed, an ex-serviceman, had been suffering in silence since many years. He had underwent corneal transplant surgeries in both eyes many years ago after which he lost his right eye due to end ophthalmitis and had a failed 2nd transplant of the left eye. Being 75 years of age, his life was in utter misery and dependent on his children for even the most basic daily tasks. Despite being high-risk, he was selected as a candidate for corneal transplant to give him a chance at life once more. By the grace of Almighty, the surgery done on 13th Sep 2023 was a success and immediately the next day he couldn't contain his excitement as he was finally able to see again after so many years.