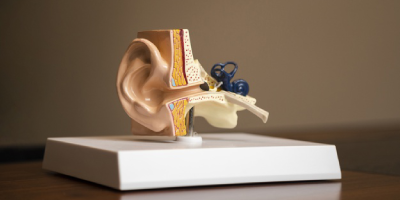 Ear, Nose and Throat (ENT)
ENT Department comprises of a male and a female ENT Wards, ENT OPD Complex and an ENT OT.  The OPD comprises of four separate OPDs for Consultants with ENT Units and ENT Microscopes, a Minor OT, a Demonstration Room for students having Audio Visual facilities, an Audiology Unit having facilities of Brainstem Evoked Response Audiometry, Pure Tone Audiometry and Tympanometry. The department has the facilities of CO2 Laser for precision surgery, two Surgical Microscopes, Ventilating Bronchoscopes along with Optical Forceps, Laryngoscopes and Oesophagoscopes including Fibreoptic Endoscopes.  The department has an efficient team capable of carrying out all the Head & Neck surgical procedures and FESS surgery besides all the conservative ENT Surgery.
Regular academic activities for both the Undergraduates and the Postgraduates, including lectures, demonstrations, bedside teaching, presentations and seminars etc are conducted under supervision of a dedicated faculty.
SURGICAL PROCEDURES:
Conventional ENT Surgery:
Adenoidectomy, Tonsillectomy, SMR, Septoplasty, Rhinoplasty, Nasal Polypectomy, Invasive Sinus Surgery, Myringotomy, Tympanoplasty, Mastoidectomy
FESS
Endoscopic procedures
Laryngoscopy, Bronchoscopy, Oesophagoscopy
Microscopic Surgical Procedures
Micro Laryngoscopy, Ear Microsurgery
Thyroid surgery for Goitre, Thyroid Nodule, Tumours of Thyroid
Surgery for tumours of Face, Neck, Pharynx, Oral Cavity, Salivary Glands
Removal of Foreign Bodies in Upper Aerodigestive Tract
Meet Our Doctors