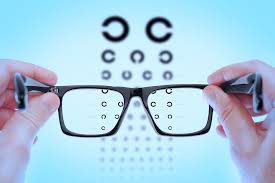 Ophthalmology/ Eye
Eye Department comprises of a male and female Eye Wards, Eye OPD complex and an OT. The OPD Comprises of five rooms for consultants and PGTs, each equipped with slit lamp having applanation tonometers with Fundus viewing lenses, two rooms, one each for Optometrist & Orthoptist, one room each for minor OT, for B-Scan, laser, Biometry and one for initial work up of patients having Auto refractometer and Air puff tonometer. In female eye ward, besides rooms for consultants there are room for Humphrey perimeter Biometry, Fundus Camera, Frequency double YAG Laser and OCT. The ward has also demonstration room with Audio-visual facilities for under and postgraduate students.
Eye O.T is equipped with two operation microscopes, two phaco machines, Cryo machine and one Vitrectomy machine equipped with Laser.
Regular Academic activities for both the undergraduates and the postgraduates, including lectures, demonstrations bed side teaching, presentations and seminars etc are conducted under supervision of a dedicated faculty.
Meet Our Doctors