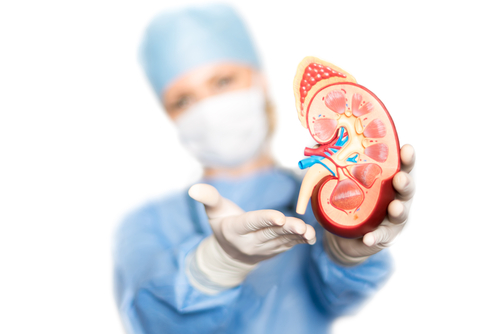 Urology and Kidney Transplantation
Introduction:
Urology department is one of the oldest departments in Fauji Foundation Hospital Rawalpindi. All the patients suffering from urological problems presenting in other Fauji Foundation Centres are referred to this department. We offer round the clock emergency urological services as well as all the major state of the art urological procedures in this centre.The department is recoginzed for training in fellowship of Urology by the CPSP and also recognized for House Job by the PMC.
Services and Procedures For:
Urinary stone disease
Lithotripsy
Prostate disorders
Urinary Tract cancer
Urinary tract Infections
Sexually transmitted disease
Erectile dysfunction, Male infertility
Urinary incontinence
Reconstructive Urology
Paediatrics Urology
Renal Transplant
Special Procedures
The department takes pride in offering Transvaginal Repair of Vesicovaginal Fistula. Countless number of patients have benefitted from this surgery and have been rehabilitated to normal life and society. These services are globally accredited by the Fistula Foundation, USA and our department is listed on the Global Fistula Map.
We offer Renal Transplant facility to the non-entitled patients suffering from Endstage Kidney Disease.
We perform specialized Urogynecology procedures for our patients including Burch Colposuspension and sling procedures for urinary incontinence
The department also offers cosmetic gynecological procedures, like vagino plasties.
Research Contribution:
Working in a joint research venture with faculty and students of National University of Sciences & Technology (NUST) Prof Khalid Farouk has designed and fabricated a state of the art pneumatic lithotripter which is in regular use for urinary stone fragmentation. The project has got several national and international prizes. Higher Education Commission in its News and Views has covered this research project and the prize it received at Hong Kong.
In another joint research project with NUST Prof Khalid Farouk designed a tremor control device (TAME). The project won First prize at an international contest at Stanford University, USA.
Meet Our Doctors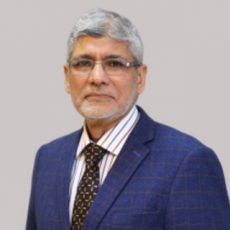 MBBS, FCPS (Urology), FRCS (Ireland)
Prof & HOD, Urology & Kidney Transplantation
Profile