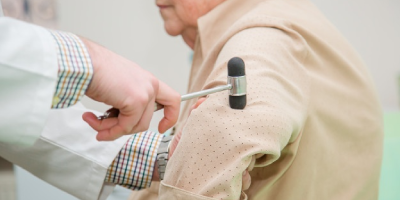 Rheumatology
The rheumatology department is a part of Fauji Foundation Hospital Rawalpindi a tertiary care university teaching hospital owned funded and operated by Fauji Foundation. Fauji Foundation is one of the leading welfare and industrial organization of the country.
The department is one out of seven in the country recognized for fellowship training by the College of Physicians & Surgeons of Pakistan. The center provides free diagnostic and therapeutic facilities to veterans and their families. It is part of 811 bedded University hospital attached to Foundation University Medical, Dental, and Rehabilitation colleges and backed by one of the biggest welfare organizations in the country.
The department aims to provide maximum diagnostic and therapeutic facilities to the patients, counseling, disease awareness, and rehabilitation alongside teaching medical students, research fellows, trainees, and paramedics
Message: Early and timely diagnosis and treatment prevent long term disability
Services: The rheumatology department is providing services for patients with connective tissue and autoimmune diseases e.g.
Rheumatoid arthritis
Systemic lupus erythematosus
Psoriatic arthritis
Scleroderma
Sjogren syndrome
Fibromyalgia
Ankylosing spondylitis
Reactive arthritis
Inflammatory bowel disease related arthropathy
Gouty arthritis/hyperuricemia
Soft tissue rheumatism e.g. Tennis /golfers elbow/bursitis/tenosynovitis
Osteoarthritis/erosive OA/Nodal OA
Vasculitis
Myositis
Stills Disease
Mixed connective Tissue Disorders/Overlap syndromes etc.
Procedures:
Musculoskeletal Ultrasound
Joint aspirations and injections
PRP (platelet Rich Plasma) therapy
Biologic & immunomodulatory therapies
DEXA scan
Polarized light microscopy
Meet Our Doctors